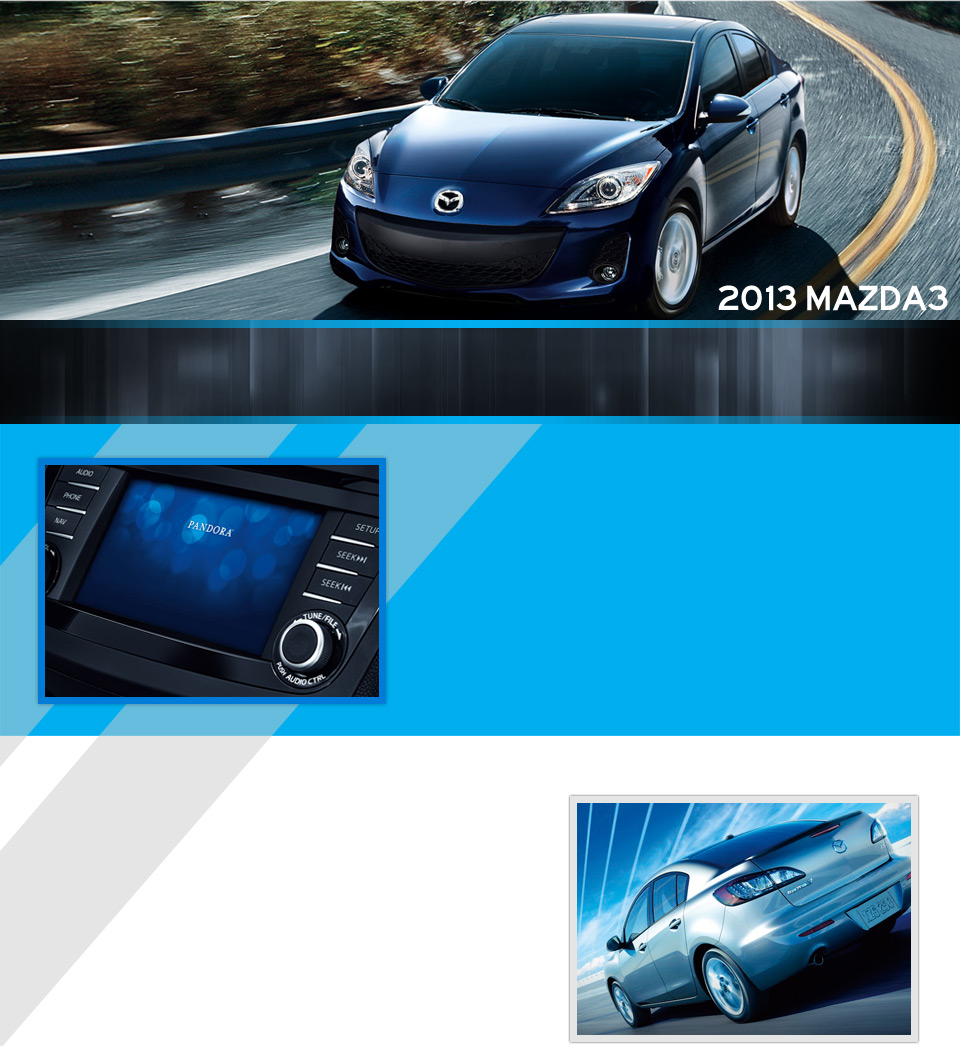 On-the-Road Entertainment in the 2013 Mazda3 in Houston
Known for its unmatched innovation, Mazda has spared no expense to make the 2013 Mazda3 in Houston one of its most capable and connected vehicles to date. Every detail on the Mazda3 has been designed to improve and simplify its drivers' lives. Available with some of the most advanced technology in the auto industry, the Mazda3 can be outfitted with a 10-speaker Bose surround system with AudioPilot. Together, the technology provides soothing sounds to compensate for unwanted noise that makes its way into the vehicle. Drivers may connect their iPods for a personalized drive, or they may access HD Radio, Pandora Internet Radio, or SiriusXM Radio. If that still isn't enough technology, the 2013 Mazda3 in Houston is also available with the Bluetooth hands-free system with voice command capability. Never again will drivers have to take their focus off the road.
No-Compromise Efficiency
With a variety of powertrain options, the 2013 Mazda3 in Houston gives drivers the opportunity to customize their driving performance. Each option delivers a powerful performance without sacrificing efficiency. When outfitted with the SKYACTIV-G 2.0-liter engine the Mazda3 serves up 155 horsepower while delivering a groundbreaking 40 mpg hwy. Producing 15 percent fewer emissions while delivering a better, faster, more powerful performance, the Mazda3 transforms the driving experience to create something all its own. Engineered to maneuver with the utmost agility and grace, the vehicle uses advanced multilink suspension to increase stability on the road while enhancing its fuel economy. Drivers won't have to compromise anything in the 2013 Mazda3 in Houston.