2014 Mazda CX-5
2013 Toyota RAV4
64.8 cu. ft.
Cargo Space
73.8 cu. ft.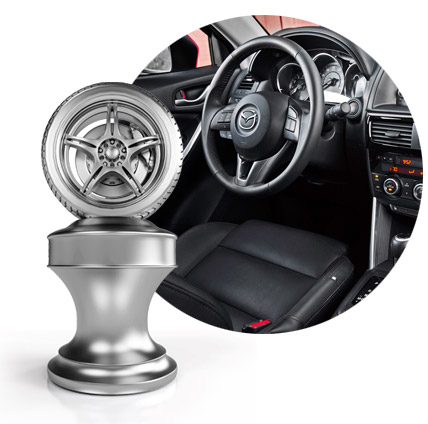 2014 Mazda CX-5 vs 2013 Toyota RAV4
Since both 2014 Mazda CX-5 and 2013 Toyota RAV4 have been redesigned, the vehicles have amped up the competition in the crossover segment. Munday Mazda is stacking up the 2014 Mazda CX-5 vs 2013 Toyota RAV to determine whether the trendsetter or the successor takes the top spot.

The crossover class has grown to be one of the most competitive segments in the automotive industry. As vehicles like the redesigned 2014 Mazda CX-5 and 2013 Toyota RAV4 take to the road, drivers are stuck between the choice of the vehicle that paved the way or the vehicle that followed in its footsteps. The 2013 Toyota RAV4 arrived on the scene with an impressive new performance and a beautifully executed appearance. With ample space for both passengers and cargo, the RAV4 makes a case for itself by offering the most space in its class. Providing comfort in all aspects of its drive, the crossover makes a great family vehicle. However, without an engine upgrade, the vehicle allows the trendsetting 2014 Mazda CX-5 to surpass it when the vehicle's available 2.5-liter SKYACTIV-G engine is employed. While the RAV4 offers more standard horsepower and cargo space, its efficiency is no match for the Mazda's SKYACTIV suite or its unmatched versatility.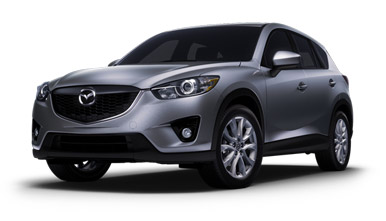 2014 Mazda CX-5 in Houston, TX
It isn't often that a vehicle with a racing heritage can offer sports car strength while offering compact fuel efficiency. The 2014 Mazda CX-5 delivers an engaging driving experience with a conscience.

The 2014 Mazda CX-5 has brought massive success to the Mazda brand in more ways than one. Not only has the fuel-saving, yet powerful vehicle broke ground for other vehicles in its class, it has also led to a full lineup of new vehicles for the automaker that are equally as impressive. Sporting two powertrain options, the CX-5 can either deliver an EPA-estimated 35 mpg highway or pump out a 184-horsepower performance. The vehicle's 2.0-liter SKYACTIV-G gasoline engine uses 15 percent less fuel than its predecessor's engine. The 2.5-liter SKYACTIV-G gasoline provides the power that makes maneuvering on the road much easier and more agile. Even when the 2.5-liter engine option is producing 184 horsepower it still earns a better fuel economy than the RAV4 at an EPA-estimated 32 mpg highway. The no-compromised performance Mazda always wanted is present in the 2014 Mazda CX-5. Schedule a test drive at Munday Mazda to experience the vehicle and all of its incredible capabilities.