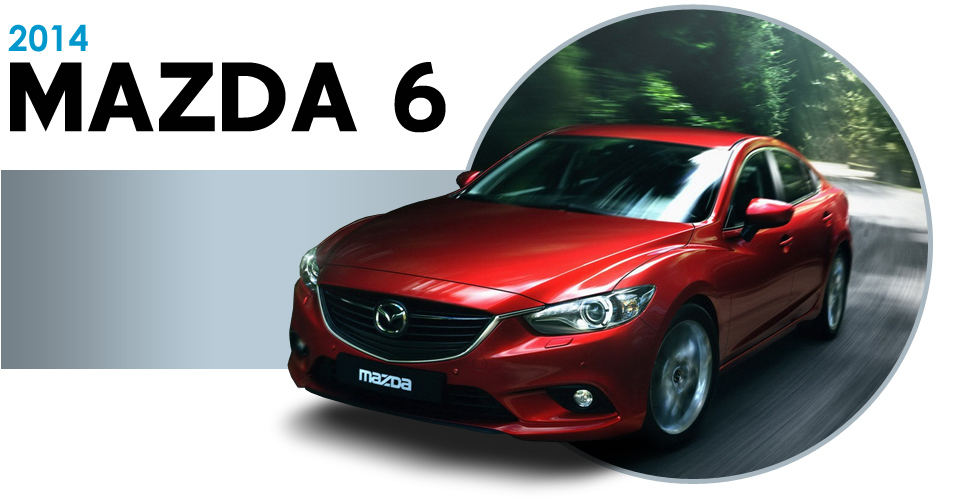 Artistry in Motion

The 2014 Mazda6 in Houston, TX is an ultra-modern combination of style and performance. Its performance and handling characteristics evoke differential comparisons of a night at the museum set to the soundtrack of an all out rock concert. The Mazda6 design team drew on its experience in racing to engage you fully with the performance of this car. The new Mazda6 features a 2.5-liter DOHC, 16-valve, four-cylinder engine that produces 184-horsepower while maintaining an impressive fuel economy of 30 mpg. The new Mazda6 has the power of a chainsaw, but handles with the precision of the scalpel thanks to rack-and-pinion steering, a power steering system that senses engine speed and gives you constant control of your car.
Performance belies Style

The entire interior of the 2014 Mazda6 in Houston, TX has been designed and refined with the comfort of the driver in mind. Moving through the heat of Texas is a concern of the past thanks to standard air condition and power windows. The upper trims with Dual-zone automatic climate control will keep both the driver and passenger as warm or as cool as needed. The forward cabin is fitted with ergonomically designed bucket seats for maximum support on those long drives. The Mazda6 will also fit itself to you thanks to the available eight-way power driver's seat that is also heated for some of those cold mornings.
Further extending the rock concert metaphor is the available Bose 11 speaker sound system with sub woofer. Your 2014 Mazda6 is also outfitted with a Sirius satellite radio compatible audio system.
The Science of Style

Your 2014 Mazda6 in Houston, TX will certainly turn heads from the second people lay eyes on it. Starting with the RX-8 inspired front fenders make your Mazda6 look as though it is ready to spring into action anytime. Smooth character lines display an elegance that is at home at the opera as it is on the racetrack. It would be enough to give all of these exterior design changes to you simply to inspire awe and envy. But they are functional as well. Thanks to Mazda engineers' attention to aerodynamics the new 2014 Mazda6 has enhanced stability, minimal wind noise and an improved fuel economy that just bolsters the fuel economy that is a hallmark of the Mazda brand.